Shenanigans is a chaotic party board game for you and your friends, where anyone and anything can change the course of the game at will.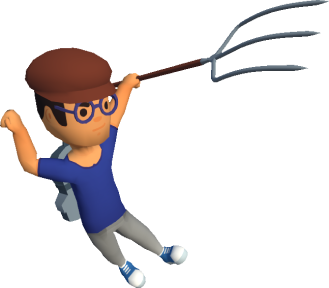 Hayforks included!
Are you tired of losing board games because those damn rules get in your way?
Leave your hayfork in the stables, there's no need to! Instead unleash the Shenanigans and go haywire by changing the rules of the game in your favor.
Combine arbitrary events and actions to create new rules or simply remove the ones you don't like! Set up traps for your opponents and try to secure your victory by all means. Or just make it your mission to cause total chaos!
After all, there are no rules.